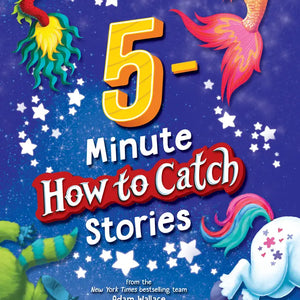 5-Minute How to Catch Stories
Who will YOU catch first?! From the New York Times and USA Today bestselling "How to Catch" series comes an all-new 5-minute storybook collection! Filled with zany STEM traps, exciting adventures. hilarity, and fun-filled chaos, this storybook for kids is perfect for bedtime or classroom read alouds! From a unicorn on the loose to a dinosaur, snowman, monster, and elf, this amazing new collection will enchant kids, parents, and educators alike! All twelve stories can be read in five minutes and will encourage reading, learning, imagination. 
Featuring twelve stories in one - 192 pages!