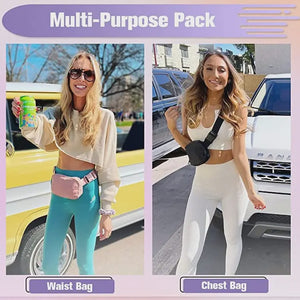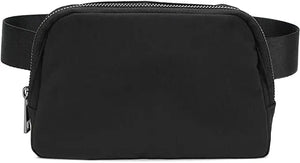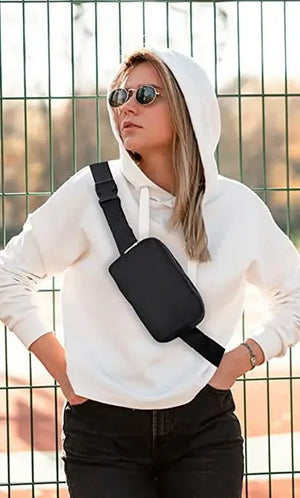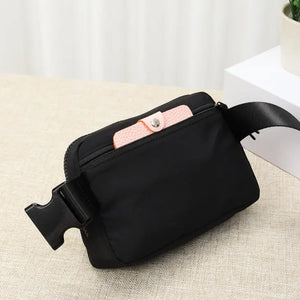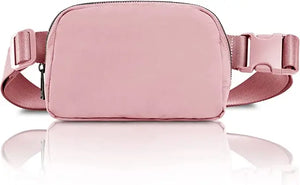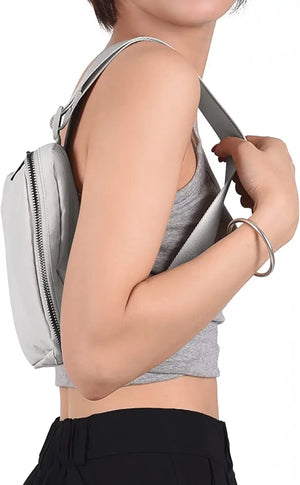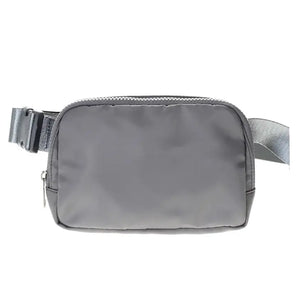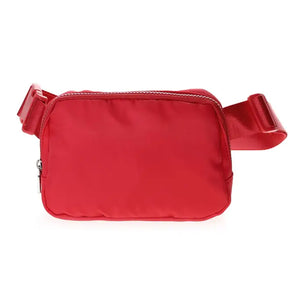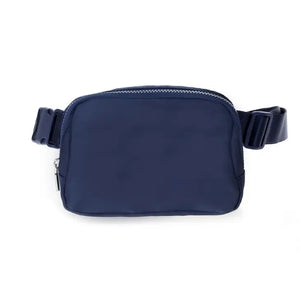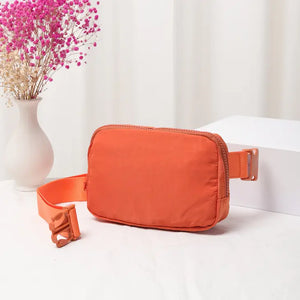 They're back and all the rage! These nylon unisex Belt Bags/Fanny Packs are durable and light weight, featuring adjustable straps and a strong and reliable buckle. Can be easily customized to different lengths, allowing for different wearing styles: can be carried as shoulder bag, waist pack, hip bag, or chest bag. Keep your phone, keys, and wallet close in this versatile bag. Features include interior pockets on both sides as well as an exterior zipped pocket. 
Available in a variety of colors.
Size: 7.5" x 5" x 2"