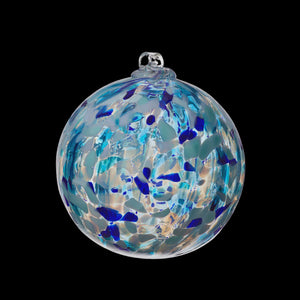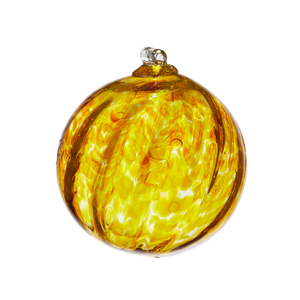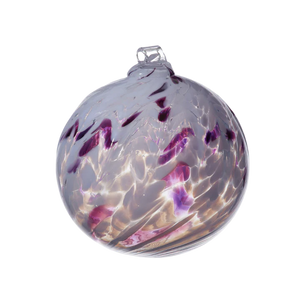 Nature's Whimsy Orb Ornament
Nature's Whimsy is Kitras Art Glass' newest collection and was created to inspire whimsical wonder in the garden! These orbs are created with a beautiful and rich opaque glass frit that creates a color pop amongst greenery and blooms. Each orb is formed with a gentle wavy texture and has color around the entire sphere, making them perfect for use with the new garden iron items, as a pond ball or as a hanging orb. 
width 5", height 5", height with hanging loop 5.5"