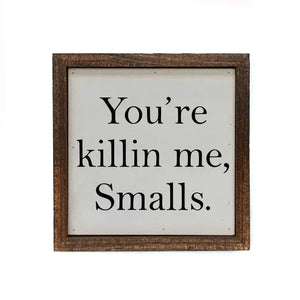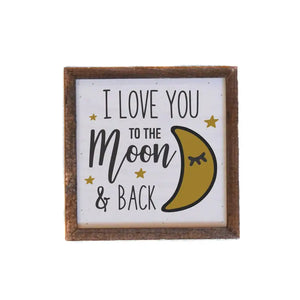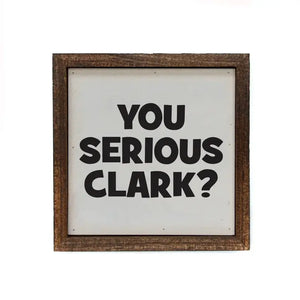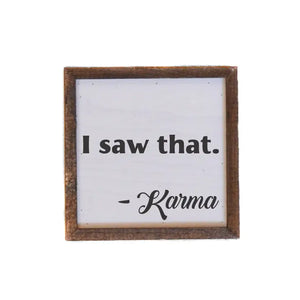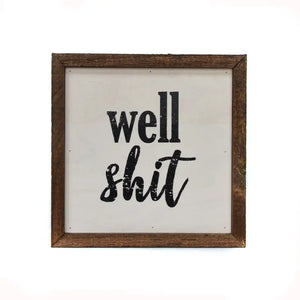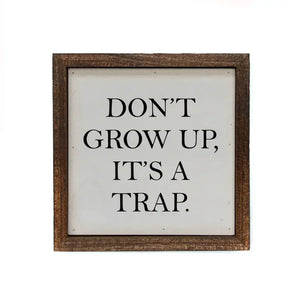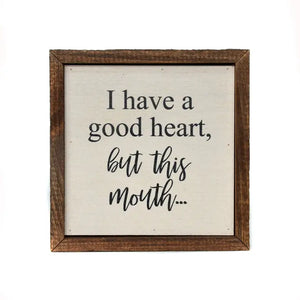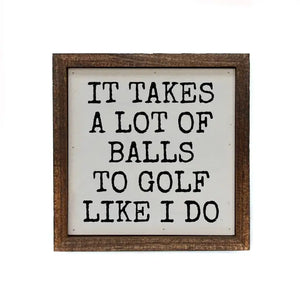 Handmade inspiration for your home.  Beautifully crafted box signs to add a rustic charm to any home.  Measures 6x6 and comes in various quotes, such as:
You're killin me, Smalls.
I Love you to the Moon & Back
Naughty, Nice, I Tried
You Serious Clark?
I saw that. - Karma
Well Shit
Don't Grow up, It's a Trap.
I have a good heart, but this mouth....
It Takes a lot of Balls to Golf Like I Do