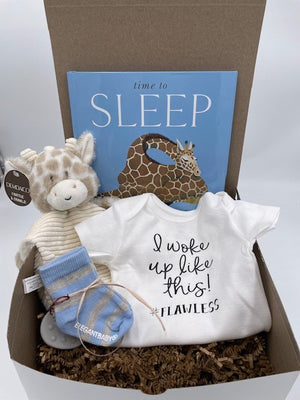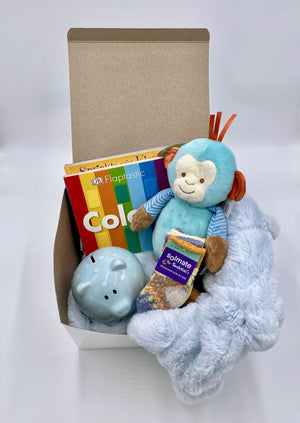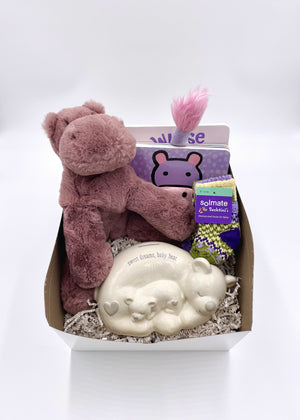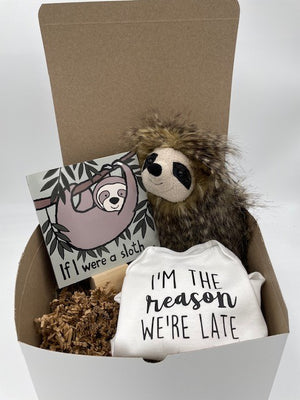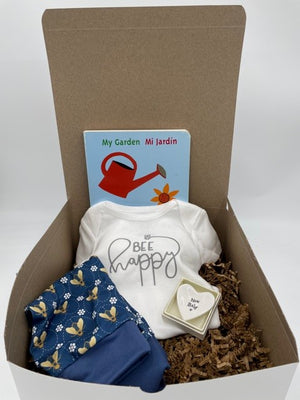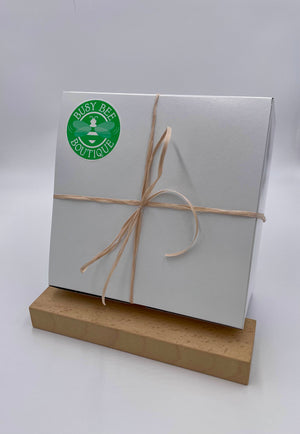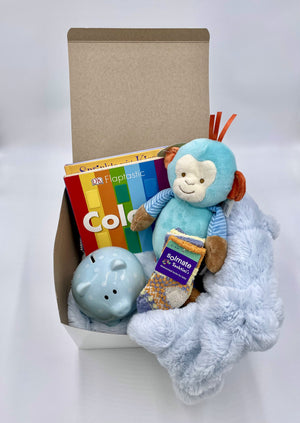 For an upcoming baby shower or that new addition to your family!
Each Baby Bee Box (Basic or Plus) contains products from quality brands we carry in our store and will include the following:
- Age-appropriate book or educational toy
- One snuggly item such as a blanket, lovey, or stuffed animal that will surely become baby's favorite
- Baby apparel item (socks, onesie, joggers) or a keepsake item.
The Baby Box Plus will contain either more items or more expensive products as compared to the Basic Baby Box.
*Pictures are examples of items that could be included in your box!