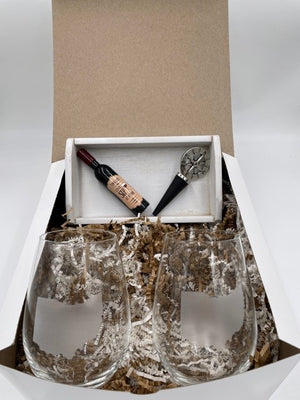 For the person who likes to entertain others or themselves!  This buzzed box is a perfect bundle of gifts for the wine lover in your life.  Each Buzzed Bee Box contains the following:
- Two State of Ohio etched stemless wine glasses
- Beautiful wine stopper (in various pewter designs)
- Wine opener/magnet for convenient access
Add a Busy Bee Boutique gift card to sweeten the pot!