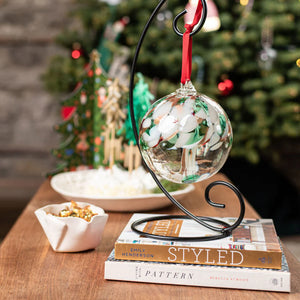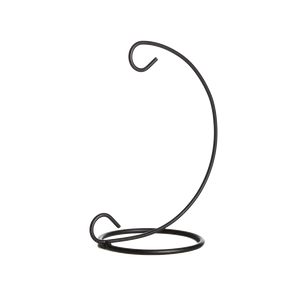 Curved Single Ornament Holders
Each Kitras stand is designed at the Kitras Art Glass studio and manufactured in Ontario, Canada. These stands are created to showcase Kitras glass in the best way possible, so that each piece dazzles and delights.
This curved stand is a beautiful match for many of the Kitras pieces. Its gentle curve mirrors the shape of the round ornaments to give a cohesive and appealing look. It can display ornaments that are 2" to 6".
Small: width 6.5", height 9.25", diameter 3/16"