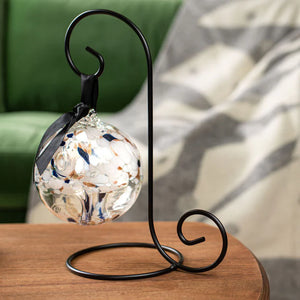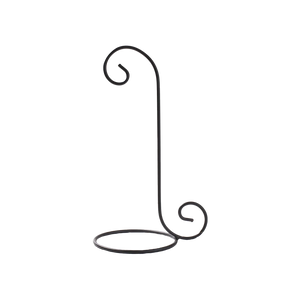 Kitras Black Small Ornament Stand
Each Kitras stand is designed at the Kitras Art Glass studio and manufactured in Ontario, Canada. These stands are created to showcase Kitras glass in the best way possible, so that each piece dazzles and delights!
The Single Ornament Holders is our most popular ornament stand.You can use it to display your pieces in store and sell to your customer to display their pieces. With two sizes available it can display ornaments that are 2" to 6".