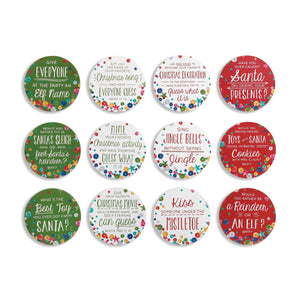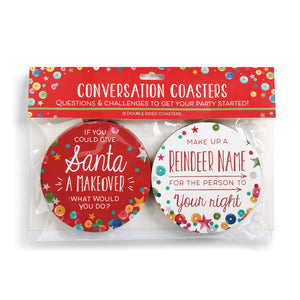 Festive Conversation Coasters
The Festive Conversation Coasters make a festive and fun party accessory for entertaining. This set of 12 double-sided coasters are made of paperboard in green, white, and red with unique messages and images. Sentiment include: "If you could kiss anyone under the mistletoe who would it be?, Make up your own Christmas song; Would you rather be a reindeer or an elf and Why?, Do your best Santa Claus impression; and Mime your favorite Christmas activity."
Each coaster measures 4" dia.