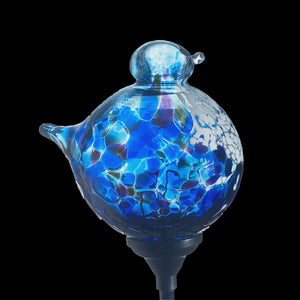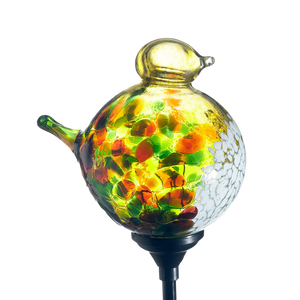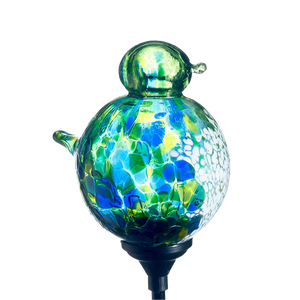 These Bird Solar Lights are a perfect way to add ambience and style to any outdoor space. The handcrafted, bright bird designs makes these solar lights truly unique. Charge the solar battery and it gives 6 to 8 hours of light. The stake is included with a solar light purchase. 
Globe width: 3.5", height 4.5", overall height 6"
Stake is 25.5" from the tip of the spike to the rim of the clip (without the glass globe). 
An average of 6-9 inches of that length will be in the ground when on display.