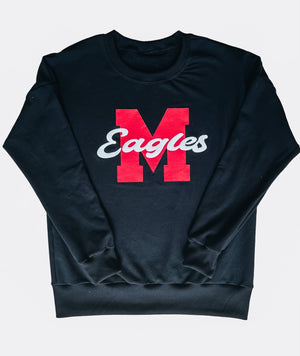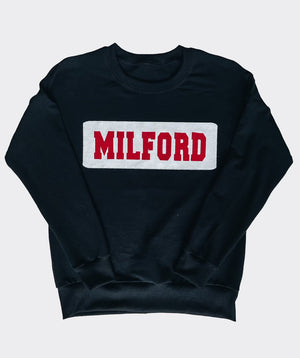 Milford Women's Sweatshirt
Show your Milford Eagle spirit with this unique, handstitched sweatshirt.  Made with quality, stretchy material for a fitted look.  This will become your favorite game-day go-to! Comes in two designs.
Message or call us if we're out of your size or style. We'll place a special order!