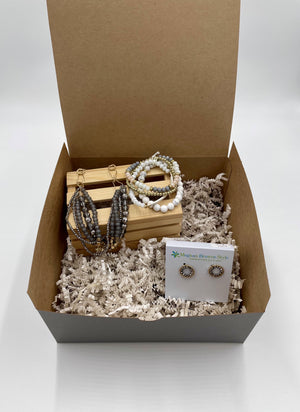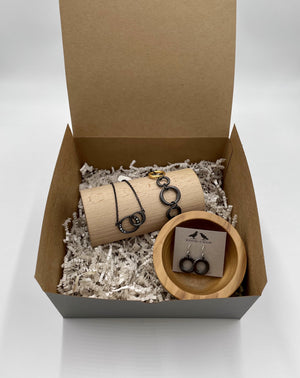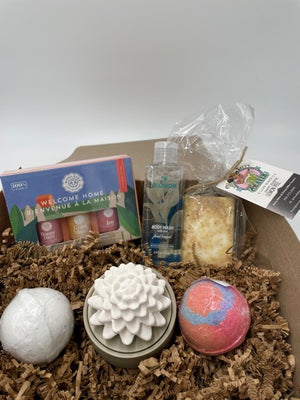 For that special woman in your life! Say thank you, happy birthday, or just make her day.  Each Queen Bee Box contains quality products we carry in our store and include:
Simple Box:
- A bracelet, necklace, and earrings to match for casual everyday wear.  The Simple Box will contain jewelry from our Meghan Browne jewelry line.
Bath & Body Box:
- 2 bath bombs for those long tiring days!
- Handmade soap or lotion by the Salty Beaver, Farmhouse Fresh, or Naked Bee     product lines we carry in the store. 
- Blossom body wash containing a light beautiful scent
- Beautifully scented candle to ensure a peaceful, relaxing bath!
Luxury Bee Box:
- A unique bracelet, necklace, and earrings to match from our Sea Lily or Rook and Crow jewelry lines.
Add a Busy Bee gift card to sweeten the pot!
*Pictures are examples of what could be included in your box!