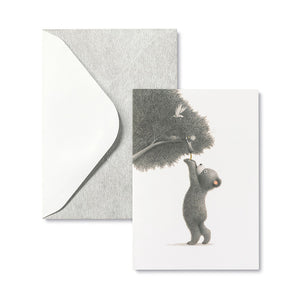 Celebrate everyone you're grateful for with this set of heartfelt note cards. Inspired by the adorable bear cub and duckling characters of the bestselling books Finding Muchness and Feeling Grateful, each card pairs a delightful illustration with a sweet interior sentiment filled with gratitude: 
Kindness builds on kindness. Thank you for being you. 
 
Having a friend is the best feeling. 
 
Life is full of wonderful things, and you are among them. 
 
Thank you for putting so much goodness into the world.