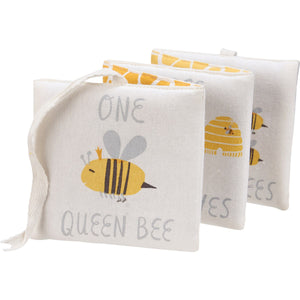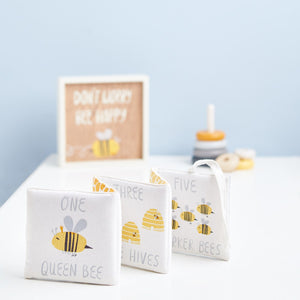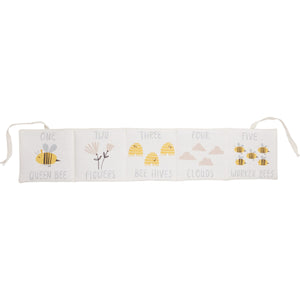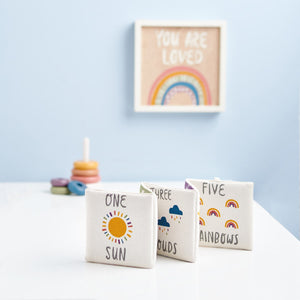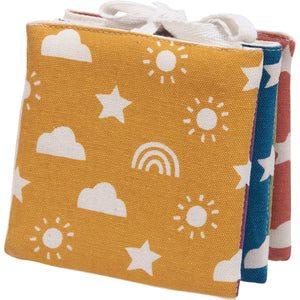 Soft Five-Panel Infant Books
Soft books for infants that unfold to reveal five panels with unique block print art designed to introduce counting and colorful repeating patterns on the back. Includes fabric straps at the top to tie shut for storage. 
Available in two designs: A Counting Bee theme or a Counting Rainbow and Sky Theme.