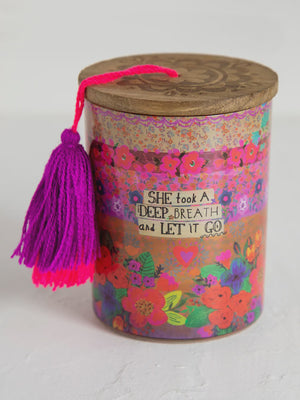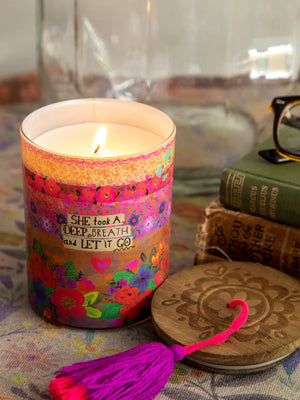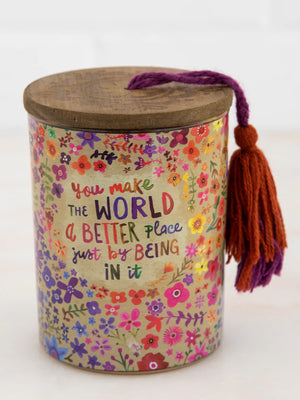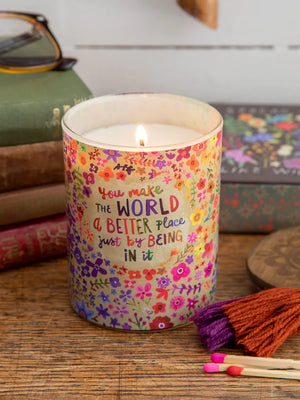 Sweet Sentiments Soy Jar Candles
These Sweet Sentiments Soy Jar Candles feature a wooden lid with a colorful tassel for a bit of boho. Uplifting essential oils are used to scent the candles. Candles burn for 50 hours. Single lead free natural fiber wick. Available in two sentiments and scents. See below.
Deep Breath: 
Scent: Blood Orange, a fresh citrus aroma with green undertones.
You Make the World a Better Place Just By Being In It:
Scent: Jasmine & Honey, hints of sweet honey combine with fresh floral blossoms for a soft warm scent.