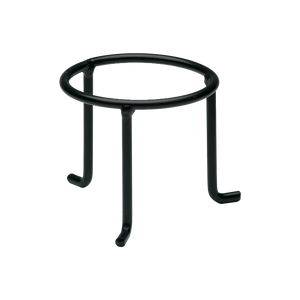 Three Legged Stand - Medium
Each Kitras stand is designed at the Kitras Art Glass studio and manufactured in Ontario, Canada. These stands are created to showcase Kitras glass in the best way possible, so that each piece dazzles and delights!
The Three Leg Stand is a great option to display Oil lamps, Orbs or Gazing Balls. All stands are 4" high. 
Medium: width 4.75", height 3.5", diameter 1/4" and holds a 6" product.